I am SO excited! Did you notice any change to my blog? As in I have the most awesome design ever?? I nust love it so much... It was made by Larissa, the most awesome, crazy creative and incredibly nice person I´ve ever met since entering the bloggerverse( Once again, thank you soo much!). Not only does she make kick-ass designs, has also has an amazing
blog
. Go check it out!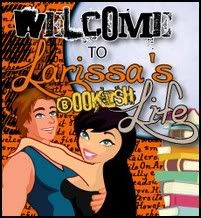 Another thing that has really made my weekend was receiving my very first eACR via
NetGalley
. . If you haven´t hear of it yet, NetGalley is a site for reviewers, media, bloggers, journalists, librarians, booksellers and educators. So if you´re blooging or doing reviews, you can sign up and than request eARCs. It´s totally for free and more importantly, you can also request ARCs if you´re an international reader such as I am. I signed up and as I mentioned before, I already got my first ARC, "Tyger, Tyger" by Kersten Hamilton. So if you´re also international or have just wondered where everybody gets their ARCs, go to the NetGalley page, it´s definetly worth it.
I´ll be doing a review of "Mind Games" by Carolyn Crane early this week, maybe tomorrow, if everything goes as planned.
The second review for this week will be of "Tyger, Tyger" by Kersten Hamilton.
I can also tell you that Carrie Vaughn, only one of my most favourite authors ever, who has written the Kitty Norville Series, "Voices of the Dragons" and now "Discord´s Apple" has agreed to answer a few of my questions on her newbooks and other writing related stuff.
As soon as I hear back from her, I´ll share with you guys!
And finally, thanks to the Blog Hops last Friday, I reached 50+ followers. Thank you so much to all of you for stopping by, commenting and following my blog! I can´t tell you how much I appreciate it.
Also, I feel like a giveaway is due when I finally reach the magical 100+ follower marker. :)